The Official Impulse Tracker Page - The BEST tracker still today.
- Excellent resource for trackers, lots of good links.

- Very good tracking group. I like a lot of their music.
SAMPLING ZONE - Audio Sample & Sampling Resources - Some good samples here to use in tracks
Analogue samples - your first choice for free samples on the net - More good samples
ftp.cdrom.com samples - Lots of good samples to download and use in your own tracks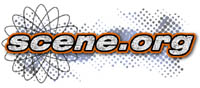 - Good demo/music news, links, newsgroup, all sorts of good stuff.

- The BEST collection of mods on the internet!
Buzz 2 - A new kind of tracker emerging from the web. Uses things called "machines" to generate synths, do reverb, flange, echo, saturate, filter, etc. I don't like the interface but you can make some good sounding tracks with it.